TRAVEL IS WORTH THE TROUBLE
As you pack your children and what may seem like all your worldly possessions into your minivan or camper, you may indeed be wondering if family travel is worth all the effort. American parents seem to have a love affair with travel—and retrospectively, children seem to value it. Family travel is viewed as an educational experience, and travel alone or to a camp is often an important step toward maturity, independence, and social fun. Visiting with grandparents, aunts, uncles, and cousins develops important and close family relationships. Apparently travel is worth all the effort.
Although through about age three, travel is only for parent convenience and relationship building, by ages four and five, you're probably already building a few unique memories. By school age, you are not only building memories and enriching learning experiences, you're also building independence and probably enhancing creativity as well. By age five, children can travel independently on the airlines.
BEING A ROLE MODEL
As you travel with your children, you become role mod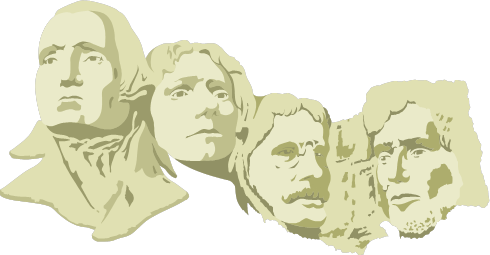 els for learning and developing interests. If you stop to read the monument signs and study the history, geography, and sociology of the community, you make travel a valuable learning experience for your children. Even stops at the souvenir shops can provide learning despite the fact that you may be thinking that they're full of junk (some are). That is where you'll find the books and pictures that will permanently engrave any particular trip on your children's memory. Those are the educational souvenirs that they will bring into school as they talk about their experiences or write about in a research paper. Travel tied to curriculum that children have studied or will study in school is always particularly meaningful.
CREATING TRADITIONS
Travel also provides an opportunity to create your own traditions and your own travel humor. Special games that are played on the train, plane, or in the car, special closeness that may seem too close, special sayings like, "Are we there yet?" and "this is my side of the seat" are created in the crowded, but also intimate, space you share in the vehicles that take you to your destinations. How can we or our son, David, forget his asking us to "Turn the hall light on please, Mommy" from his sleeping bag in the tent? Although you may all become weary of the crowding together and the living with just the basics, memories and closeness are created and are worth the sacrifice if you can manage the extra energy required.
When the whole family gets together at Grandma and Grandpa's farm,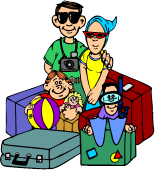 apartment, condominium, or home, and aunts, uncles, and cousins are involved, there are new possibilities for building relationships and new stresses as well. Sibling rivalry may expand to cousin rivalry, and parents have a superb opportunity to be role models for family cooperation or competition. It may take some adult pre-planning to provide an opportunity for your children to see a loving family working and playing together rather than the chaos that sometimes evolves in crowded quarters. Don't hesitate to simplify meals and chores. Disposable plates may not be as elegant as the china, but they save more time for fun. Sharing in the laundry and clean up and expecting your children's participation can make a large family holiday a treasure despite the turmoil. Overlooking small disasters can permit the family to focus on the positive experiences.
Consider also that if both parents have careers, travel needs to provide education, fun, and also time for relaxing. Many resorts have adjusted to career parents by providing camps and child care for part of the time so adults can enjoy each other without the children for a few hours a day and know that their children are cared for and having an adventure as well. Indeed, for parents who are accustomed to having their children in day care, a vacation with even their own children on a full-time basis may feel overwhelming and not like a vacation at all. Consider the several purposes of your trips and plan ahead so you can include ingredients for all members of the family.
CAUTION: TRAVELING TOO MUCH
Of course, you can travel too much. When tempers and tears mar trip after trip, you may indeed want to take a break from traveling. If every trip becomes a disaster, and your kids are jaded with museums, monuments, and even our country's magnificent national parks, it may be time to spend more time at home. By the teen years, a job, a camp counselorship, an opportunity to be a lifeguard, or delivering pizza may help your teens appreciate the good fortune of your earlier travel. It may be time for them to travel with a youth group or independently in a foreign exchange program.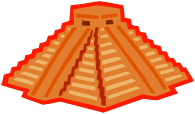 Parents can encourage schools to provide group travel to foreign countries. Such travel is usually an extension of a foreign language program and provides both language and cultural immersion. Trips to Washington DC, New York City, or Chicago may be related to social studies or literature or drama courses. Many schools already have such trips. If not, your suggestions may begin a school tradition that can impact on your children and many other children in the future. Such trips typically require parental support, so you may need to volunteer to contribute your vacation time to supervise a group of teens in Mexico, but you, too, could have a learning experience in the process.
©2010 by Sylvia B. Rimm. All rights reserved. This publication, or parts thereof, may not be reproduced in any form without written permission of the author.